Wellness Advisors
Loba's Wellness Advisory Panel is comprised of two Naturopathic Doctors and one Medical Physician who came onboard to offer support in the early development of our product. 
Their input and advice around all things health and wellness will be invaluable as we launch Loba, and strive to create a space were we can provide customers with relevant and current information in support of their wellness journey.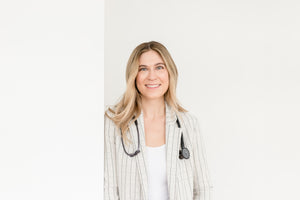 Dr. Samantha Bowen, ND
Dr. Sam Bowen is a licensed naturopathic doctor practicing in the Vancouver area. From a young age, she aspired to work in the field of health and medicine. Growing up on Salt Spring Island, BC, Dr. Bowen developed a strong curiosity to better understand the various factors that influence our health. She truly believes that the path to optimal health is more complex than just treating presenting symptoms. 
She completed a B.Sc. Honours in Health Promotion at Dalhousie University, holds a Certificate in Holistic Nutrition from Pacific Rim College in Victoria, BC, and from there, chose to enrol at the Boucher Institute of Naturopathic Medicine in order to become a naturopathic doctor.
Dr. Bowen's approach to medicine is simple - you are unique and you deserve a personalized treatment plan that will work to optimize your health. Her holistic treatment plans are evidence-informed and will be tailored to support your current health needs as well as your long-term goals. Most importantly, Dr. Bowen hopes to create a safe space where patients feel supported and empowered throughout their health journey..
Find Dr. Bowen on Instagram
Dr. Jenna Creaser, MD
Dr. Jenna Creaser MD is committed to helping others live a more balanced and healthy life. Her career as a physician includes Rural Family Practice, Women's Health, Maternity Care and Functional Medicine. After completing her conventional medical training, she continued to explore and gain experience in several other holistic modalities including Ayurveda, Yoga, Acupuncture, Hypnotherapy and Plant Medicine.
She is also a certified Yoga teacher with 400+ hours of training that focused on anatomy and yoga for mental health. She also enjoys incorporating somatics and breathing techniques in her therapeutic movement practice. Her training also includes mindfulness CBT (Cognitive Behavioural Therapy) and Compassionate Inquiry (having completed Dr. Gabor Mate's CI training), among many other meditation and inner-healing programs. Dr. Jenna recognizes the ongoing personal development and self care required to live well in today's society, and is committed to her own personal work. She is curious about ancestral history, has a deep respect for the natural world (as well as its inhabitants), and is growing her knowledge base of herbal medicines.
Dr. Creaser believes quality healthcare requires a multimodal holistic approach, motivation, connection, and time. The most effective approach is balanced - it uses both modern science and ancient knowledge and practices. It is both evidence and intuitive based. She acknowledges that true wellness includes the whole self (mind, body & soul) and in order to heal, one must consider all of these aspects for each unique individual. She's passionate about bringing this type of care to patients and clients, helping others become more knowledgeable, empowered, engaged and health sovereign.
Find Dr. Creaser on Instagram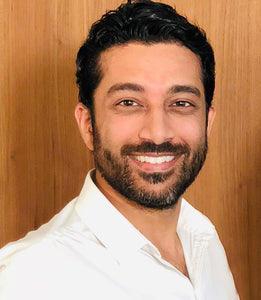 Dr. Bobby Parmar, ND
Dr. Bobby Parmar strongly believes that naturopathic medicine has the answers to prevent and treat many health concerns. He specifically loves helping to solve complex health conditions, helping to balance female hormones with a focus on thyroid health.
Dr. Parmar knows that health can be very complicated as can be the potential solutions, and he is passionate about helping patients navigate these waters and as advocate for them when they need a professional voice of support. He has been practicing in a highly collaborative care wellness clinic Mint Integrative based in Kitsilano, Vancouver, which he started as a co-founder.
Dr. Parmar obtained a Bachelor of Applied Science degree in Kinesiology, Psychology and the Humanities at Simon Fraser University. He proceeded to complete naturopathic medical training at the premiere institution the Canadian College of Naturopathic Medicine in Toronto. He is also licensed as a Registered Acupuncturist in good standing with the CTCMA. He highly values the importance of education and has supervised naturopathic interns in their 3rd and 4th year of education for ten years. He lectures on various medical topics to diverse groups of health professionals including MDs and NDs. Dr. Parmar has also presented at the British Columbia Naturopathic Conference (2019) and the Collaborative Education Conference (2018).
Find Dr. Parmar on Instagram